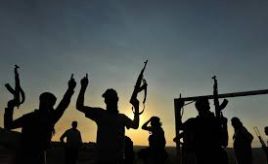 Member News – The jihadist threat, a Conference by APROSER
The CoESS Spanish Member Association organized a conference on 26 February to discuss the impact of jihadism on the private security industry in Spain.
University Professor Carola Garcia-Calvo, who specializes in the study of terrorism and security policies, highlighted that except for Latin America, the whole world is faced with an unprecedented threat. This threat is in a phase in which Al Qaeda and the Islamic State are competing for hegemony. In their race to hit high-populated targets where they can do a lot of damage quickly, they unfortunately show high creativity and versatility. Private security companies need to manage their reaction in case of an attack, and prevent radicalization in sensitive locations.
Eduardo Cobas, the APROSER Secretary General, and Member of the CoESS Board of Directors, argued that whilst the authorities in Spain have recognized the key role of private security in protecting society, and based on the fact that 50 to 60% of locations protected by private security companies have a strategic dimension, the key word is and remains "quality". It is therefore necessary to change the criteria for public procurement and the lowest price should never be the only selection criteria. Choosing the cheapest bidder means affecting the quality of training, and the quality of the service in general. This should never be an option, and even less so against the current background.
The conference was held in the context of SICUR, the annual technical forum on Security held by APROSER (Spanish Association of Private Security Companies) and AES (Spanish Security Association).