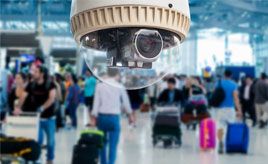 New Aviation Package to cover drones
On 7th December, the European Commission presented its proposal for the New Aviation Package (COM (2015) 613 final of 7.12.2015), of which a part is dedicated to unmanned aircraft (so-called "drones"). This is a framework regulation, which means that it sets out the general objectives and frame, and the details will be transcribed by so-called delegated acts (which the Commission is empowered to make by the EP and Council).
The "real" rules, which will affect the security and other industries that will use drones will be prepared by EASA, the European Aviation Safety Agency, during 2016.
Meanwhile the decision-making process will move forward in the European Parliament and Council, and will end at the beginning of 2017 at the earliest, in time to integrate the rules prepared by EASA. After the decision-making process ends in 2017, the European Commission, through relevant expert groups, will be developing further technical requirements and specifications on unmanned aircraft, in which CoESS should be involved.
The work of CoESS should therefore target EASA as a priority in 2016 and, in 2017, European Commission and the experts groups, which will develop the delegated acts.
A summary of the principles and objectives of the Commission and EASA is available for the CoESS Members, based on presentations made by the Commission and EASA at the Drone Conference organised by the European Aviation Club on 8 December 2015.