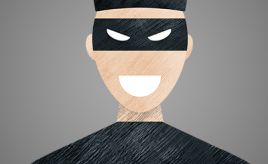 The Insider Threat is everyone's concern
After 2 years of intense work, the EU-funded project by Securitas, DHL and Palmyra Aviation Advisors coordinated by CoESS is ready to be launched to the public. The outcome of the project is an accessible, simple and concrete web-based set of tools for use by transportation ecosystems, but also other critical infrastructure environments. Under the general banner of "Help2Protect" these tools are aimed to enhance the resistance of the infrastructure against Insider Threats. The two e-learning sets of modules are now accessible https://Help2Protect.info.
The first e-learning programme is a 30 minute awareness module, aimed to any worker and employee working within or with a Critical Infrastructure. The second one is a 7-module policy builder, aimed to executives who need to build their own Insider Threat Programme. Some templates will also be available, as well as a downloadable PDF manual to make these Executives' work as easy as possible.
The ultimate goal of Help2Protect is to engage all stakeholders to protect themselves, their colleagues, their company and the infrastructure.
For more information, please contact Help2Protect@coess.eu and visit www.Help2Protect.info