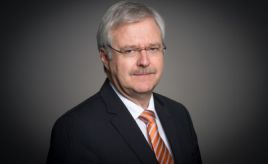 Germany: new registry for security guards
The new registry for German security guards will lead to more transparency and will result in debureaucratisation and faster background checks in the medium term.
Berlin –The German Bundestag has enacted the implementation of a central registry for security guards on June 1st 2019. "For the first time, all of the 260,000 employees and more than 8,000 companies and self-employed people will be registered. We hope for more transparency regarding all companies working in the branch and for faster background checks of the employees - these currently take too long in many cases", Dr. Harald Olschok, managing director and managing presidential member of the BDSW, states.
In Germany it is not allowed to employ a security guard who has not successfully passed a background check. Time spans of up to 12 weeks for these background checks are completely unacceptable and distort competition, because "black sheep" ignore those checks, Olschok says. Gathering all data of the employees within the registry will be a great deal of work for the 1,000 BDSW member companies.
Unfortunately, the legislators did not take another BDSW proposal into account. It recommended the renunciation of a background check for those registered employees that have already passed a higher security clearance within the last five years.
"We need a registry that meets the necessities of the security companies", Olschok says. Faster background checks will diminish the companies' administrative effort and will create legal certainty for the employment of security guards. "Our member companies are ready to support the implementation of the registry. Now, federal states and municipalities have to adjust their personnel capacities in order to enforce the law", Olschok demands.